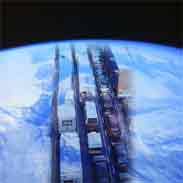 For Companies
Back
For Job Seekers
For Companies
Our Types Of Services
Our Fees
About Us
Contact



S Y S C O - highest quality at fair conditions


You have entered your expensive employees in your chief business?
Obtain yourself relief with SYSCO!
You want faster and more flexible react to economical facts?
Outsource fields with SYSCO which are being overstaffed!
You want to keep your advantage in competition with a flexible personnel plan?
Let be SYSCO your strong and reliable partner!

Our Outsourcing meets high-quality claims.
Obtain
yourself

freedom

with

us

!


Please
try
us
!
We take completely and partly among other things your stocks, receipt of goods, supervision, commissions, confections, high-qualitiy controls, final checkups, loadings.
We settle on our own responsibility production and assembly tasks as well as maintenance and after-treatment.
We separate defective pieces for you or for your suppliers each on the spot.
Let carry out your necessary test drivings through us on your demand!

Further special tasks and special actions are not generally made any problems if it has been arranged. Speak to us. Our time for actions is boundles.

<![if !supportLineBreakNewLine]>
<![endif]>
24h per day – around the clock – all over Europe